---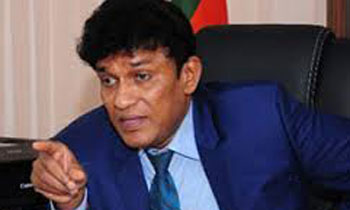 The proposed legislation to monitor Non-Governmental Organizations (NGO) named the 'NGO Act' would be withdrawn, National Co-existence, Dialogue and Official Languages Minister Mano Ganesan said today.
Minister Ganesan said he had announced the decision during a meeting held with members attached to civil societies chaired by Prime Minister Ranil Wickremesinghe at Temple Trees this morning.
He said a committee proposed by civil society members and NGO Secretariat officials would revisit necessities for a new legislation and formulate means to address issues.
He also said he had arrived at the decision to withdraw the said legislation since several aspects of it would work against the civil societies.
"I will withdraw the legislation known as the NGO Act", I said at the hurriedly convened meeting with civil society friends with PM in attendance @ temple trees, little while ago," his tweet said.
"A committee proposed with civil society members and NGO Secretariat officials would revisit the 'necessities' for new legislation & formulate means to address issues," he added. (Kalathma Jayawardhane)