---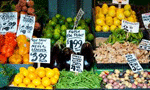 The government has clearly indicated its desire to convert the health and the education sectors into marketable commodities though the 2017 Budget, the Front-line Socialist Party (FSP) said yesterday.
Politburo Member Pubudu Jayagoda told a media briefing that the construction of paying wards in State hospital would be a first step towards converting the health sector into a commodity. "People will have to pay for their treatment from government hospitals when such wards are built at State hospitals," he said.
Mr. Jayagoda said the total benefit which the people would receive through this budget is Rs 250. "The price of a gas cylinder has been reduced by Rs.25, green gram by Rs.15, potatoes and sprats by Rs.5 and sugar by Rs.2. The total benefit adds up to Rs.250. Therefore this budget is nothing but an eye wash," he said.
Mr. Jayagoda said giving free tabs will not reap any benefits in the wake of increased internet charges.
"They boast of giving tabs free of charge. However. it will not be possible to browse the internet as the charges have been increased. Phone charges will rise as a result of the VAT increase and cash withdrawal from the ATMs will now be charged Rs.10. Only the police will benefit from the increased fine for traffic offences. People will be badly hit by the budget," he said.
Mr. Jayagoda said this government was continuing to do what the previous government did.
"The previous government was engaged in converting education and health into marketable commodities through taxation. The present regime pledged to change it all but instead is doing the same. Some communal minded lunatics such as Trump are trying to gain political mileage out of people's frustration but we will defeat them. The budget will be passed somehow. But we will mobilize the people to change this system," he said. (Yohan Perera)