---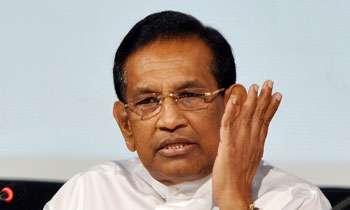 The Health Ministry will reduce the prices of another batch of essential drugs in July to provide further relief to patients, Cabinet spokesman and Health Minister Rajitha Senaratne said today.
He said the Health Ministry had drastically reduced prices of 48 essential drugs used for diseases such as diabetes, heart and kidney ailments, fever and many other common diseases.
"The 48 drugs are in high demand and by reducing the prices we have been able to reduce the monthly drug bill of patients by half. The 'National Medicines Regulatory Authority' (NMRA) is in the process of selecting the essential drugs for the price reduction," the minister said.
He said the price reduction on the new set of drugs was in addition to VAT exemption on channel services effective from July 1 and that a complete price formula would be introduced to private hospitals, nursing homes and clinics covering the entire private sector health service.
The minister said the ceiling of Rs.1.5 million worth of drugs imported annually for cancer patient had been lifted and with the issuance free of charge of stents for heart diseases and lenses for eye surgeries had brought down the health bill.
"The task of introducing a drug formula and to reduce drug prices is not easy, because the drug mafia that earns over 800% profit from medicinal drug business is extremely powerful. They maintain a monopoly on drugs with the help of certain officials and politicians and I have no doubt that they would do everything possible at their disposal to sabotage our efforts. But we are determined to put the maximum profit possible at 80% or less in the medicinal drug business through the drug formula," he said. (Sandun A. Jayasekera)