---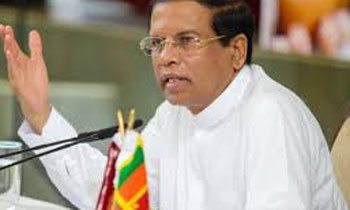 President Maithripala Sirisena said he had directed the IGP to take necessary action against those involved in ragging in universities with the co-ordination of university authorities.
Referring to the ragging by some students of the Peradeniya University, the President said it was a disgrace to free education and the universities for senior students to rag the freshers.
He said this when participating at the 75th anniversary of the Ananda Sastralaya in Matugama today.
Video by Matugama Lanka