---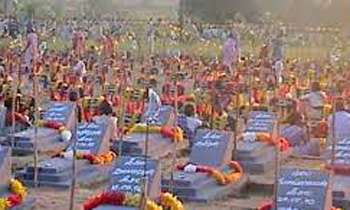 The Kopay Police today requested the Jaffna Magistrate to issue an injunction order preventing the students of the Jaffna University from holding an LTTE 'Mahaviru Samaruma' protest.
The Mahaviru Day is being commemorated on November 27 by many people in the Northern Province.
Police have made this appeal as Jaffna University students have planned to display flags of the LTTE organisation and photos of its leader.
The Kopay Police have been ordered to submit valid reasons and relevant reports to court in order to issue such an order. The last verdict will be delivered by the Jaffna Magistrate tomorrow. (Romesh Madusanka)