---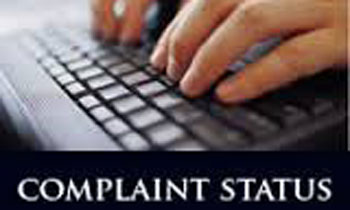 The University Grants Commission announced today that the complaints regarding any incident of ragging, harassment, intimidation or bullying could be made online via the Online Complaint Mechanism set up by the University Grants Commission (UGC).
The UGC said all complaints once lodged would be investigated and cannot be withdrawn, while those who made false or malicious complaints would be subjected to disciplinary procedures.
The UGC said in a statement said that any member of the University Community could lodge a complaint regarding incidents of ragging, harassment, intimidation and bullying by accessing the link from the UGC web site ugc.ac.Ik/rag securely and confidentially.
It said all complaints lodged would be investigated and victims of such incidents would be offered support and redress.
It said affected students could also reach out to the UGC hotline 0112-123700, 0112-123456 by following the instructions provided through the Interactive Voice Response System.
When the complaint was lodged, the relevant authorities such as the Vice-Chancellor and Student Counselors would be alerted by the UGC.
"The UGC has given instructions to the authorities in Universities to investigate and support the victims/complainant from the moment a complaint is lodged. The Universities will provide support in the form of counseling, ensuring safety and protection, and support with continuing education or work," the statement added.
It said the UGC had also instructed the Universities to provide protection and support to the students who made complaints to ensure that he/she was not further victimised as a result of the complaint.
"All members of the University community, including students, academics, non-academic and administration staff could lodge an online complaint in cases of ragging, sexual harassment, sexual or gender based violence, threats and intimidation, bullying and harassment," the statement said.