---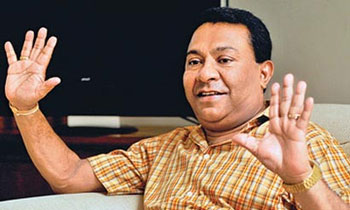 The Sri Lanka Freedom Party (SLFP) has no need to oppose the No Confidence Motion against Prime Minister Ranil Wickremesinghe, Minister of Social Empowerment S. B. Dissanayake said.
Speaking to the Daily Mirror, he said it was the SLFP members who proclaimed at first that stringent actions should be taken against the offenders of the controversial bond scam.
"The attempts of the SLFP became successful and culminated in appointing a Presidential Commission to inquire into the so called bond fraud," Dissanayake said.
"We, as a party have not yet decided whether to vote against or in favour of the no faith motion against Premier Wickremesinghe. However, we have to admit to the fact that there was a considerable decline in the economy consequent to the bond scam. Therefore, our support of the no faith motion is not one that is against the government or President Maithripala Sirisena but for the well-being of the country," Dissanayake added.
Video by Buddhi