---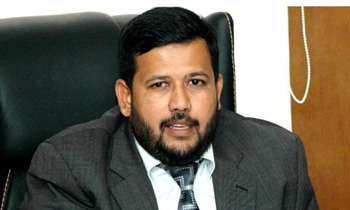 The All Ceylon Makkal Congress (ACMC) yesterday said that they did not have any personal liking for United National Party Leader Ranil Wickremesinghe but they stood with the UNP chiefly to safeguard democracy and to uphold the Constitution that has been violated repeatedly.
Speaking to the media yesterday, Leader of ACMC Rishad Bathiudeen said there was no personal relationship between the ACMC and the UNP but we joined with them as a mark of protest against the blatant violation of the Constitution by the government and the President in particular.
He said all Sri Lankans were bound to act according to the Constitution and no one is allowed to violate it. The removal of Mr. Wickremesinghe from the Prime Minister's post was a clear violation of the Constitution and that was why we have joined to fight against this injustice, the ACMC leader said.
"All Sri Lankans are bound to act according to the Constitution and no one can violate it. President Sirisena claimed that even if all 225 MPs accepted want to bring deposed PM Wickremesinghe back he would not allow it. This statement itself is a violation of the Constitution. We oppose all these anti-constitutional acts and statements by President Sirisena, MP Bathiudeen said, adding certain media outlets have been misled into believing that the ACMC was colluding with the UNP to re-appoint Ranil Wickremesinghe as PM which is not true". (Chaturanga Samarawickrama)