---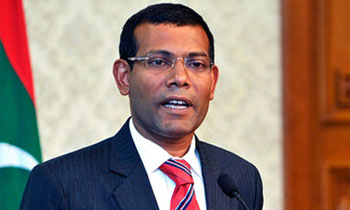 Former Maldivian President and Maldivian Democratic Party (MDP) leader Mohamed Nasheed had cancelled the meeting with Maldivians in Sri Lanka on December 26 due to threats to his life, former Maldivian Foreign Minister Ahmed Naseem said.
Maldivian Raajje reported that Ahmed Naseem has announced the cancellation of Nasheed's meeting because Nasheed had been receiving threats to his life, since the announcement.
He also said that any disorder that would have happened during the meeting would violate Sri Lankan law.
The meeting would be moved to a future date, he said.
Naseem also noted that Maldivian Ambassador to Sri Lanka Mohamed Hussain Shareef's talk of forcefully bringing Nasheed back to the country encourages violent behaviour.
He appealed to the top Government officials to refrain from making similar statements, and to authorities to investigate the threats.