---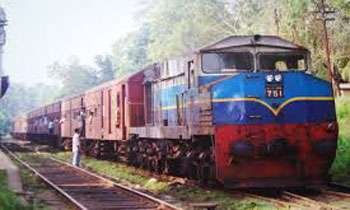 A 40-year-old man and his two children were killed after being hit by a train in the Bowatte area near the Welikanda Railway Station in Polonnaruwa last night, police said.
They said the father and sons aged 4 and 11were run over by the Colombo bound Batticaloa train.
The man was identified as Kadirawelan Wijesuriya a resident of 'Sundara Devi Udakala Gammanaya in Welikanda.
Welikanda police are investigating the incident to ascertain if it was a suicide.
The bodies were taken to the Welikanda Hospital. (K.G. Karunarathne)