---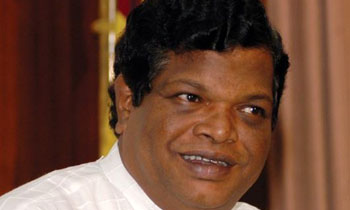 The Maximum Retail Prices (MRP) set by the Finance Ministry on Rice, Nadu and Samba, are illegal since the prices had not been gazetted, MP Bandula Gunawardane said today.
The Finance Ministry on Monday set the retail price for a kilogram of Nadu as Rs. 70 and Samba as Rs. 80 with effective from Monday midnight.
MP Gunawardane said not only the Finance Minister Ravi Karunanayake has failed to issue a gazette to declare the prices but has also exceeded his authority as Finance Minister yet again.
"The Finance Minister has no authority to set prices for consumer goods. It should be the Trade Minister or the Consumer Affairs Authority (CAA) which should make decisions on price alterations. The proper procedures had not been adopted when setting these prices," he told a news conference.
He said that a gazette should be issued for relevant authority to take action against vendors who are not selling rice for the introduced retail prices.
"Not even a consumer can argue with a trader if they sell rice for a higher price. If there is a gazette, they can forward it as a proof," he said. (Lahiru Pothmulla)
Video by Wickrema