---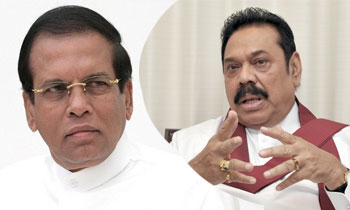 Former President and MP Mahinda Rajapaksa has expressed hope that President Maithripala Sirisena will support the no-confidence motion backed by the Joint Opposition against Prime Minister Ranil Wickremesinghe, the Indian Express reported on Sunday.
The motion scheduled for April 4 was handed over to Speaker Karu Jayasuriya by the Joint Opposition last week.
"It is now up to the President to ensure the victory of the motion by getting his SLFP members to support it," Mr. Rajapaksa told reporters.
Mr. Rajapaksa said if Mr. Wickremesinghe were to be defeated in the motion on April 4, the Joint Opposition would press President Sirisena to dissolve Parliament to hold a fresh election.
Constitutionally, the current Parliament could not be dissolved before February 2020.
It requires a motion adopted with the two thirds majority in Parliament to call for snap elections.