---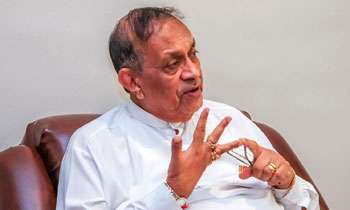 According to Finance Ministry reports, the losses incurred by State institutions last year had exceeded Rs.50 billion, Speaker Karu Jayasuriya said at a workshop organized by the Committee on Public Accounts (COPA) yesterday.
He said more than 40 per cent of the funds belonging to State institutions were wasted each year.
"These funds if saved could be utilized for the betterment of the people and for development work," the Speaker said. "Parliament has been able to carry out investigations and monitor State institutions to the desired level. There are more than 837 State institutions that were investigated by COPA last year. All these institutions have been monitored by COPA, Auditor General and Parliament. Only around 20 or maximum 100 institutions were monitored by COPA during the past. Currently, there is satisfactory progress by COPA."
He said State institutions were no longer able to spend public funds according to its whims and fancies because they were being monitored by new systems put into place by the committees such as COPA and COPE.
"COPA's main objective is to avoid misuse of funds, the wastage and the eradication of corruption. Earlier one could find out about corruption only when a complaint or a petition was filed by someone but it is not the case now and State institutions are constantly monitored. You don't have to go behind thieves now with the process carried out by the House to monitor institutions as it is possible to uncover a theft, a weakness and shortcomings could be overcome," the Speaker said.
He said the Right to Information Act (RTI) also helped maintain transparency in public spending. (Yohan Perera and Ajith Siriwardana)