---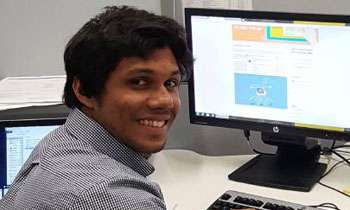 Kamer Nizamdeen, the Sydney university student who faced terrorism charges over an alleged plot to kill several Australian Government members arrived at the Katunayake International Airport this afternoon.
The 25-year-old Sri Lankan University student had been released on bail, after an expert found the sole piece of evidence couldn't be connected to him, according to foreign media reports.
Mr. Nizamdeen was arrested in August after a colleague found a notebook allegedly containing details of plans to kill Malcolm Turnbull and his former Deputy Julie Bishop.
He spent four weeks in jail facing a terror charge, however, his family and relatives have maintained he was innocent.
"The prosecution has become aware that an expert handwriting examiner found an inconclusive result on the relevant entries contained in the notebook," prosecutor Christina Choi told the Central Local Court in Sydney.