---
The Janatha Vimukthi Peramuna (JVP) said today it was essential to defeat the presidential candidate of the Rajapaksa faction to ensure democracy and rule of law in the country.
JVP General Secretary Tilvin Silva told a news conference that it was not because they were scared of Gotabhaya Rajapaksa but because of the bad political culture of the Rajapaksa faction and corrupt and fraudulent personnel in the Rajapaksa camp.
"There is a bad political culture in the Rajapaksa camp. It consists of personnel involved in fraud, corruption and some sort of crime. It is essential to defeat that camp. Those who voted to defeat Mahinda Rajapaksa in 2015 fear that bringing in Gotabhaya Rajapaksa is a threat to democracy," he said.
Mr. Silva said it was not the alternative to bring in the candidate of the UNP camp to power as they, having come to power in 2015 to change the political culture of the Rakapaksas, resorted to the same.
"Maithripala Sirisena was elected with 6.2 million votes to change the bad political culture of the Rajapaksas but his camp resorted to even worse practices. The UNP faction cannot change the Rajapaksas' bad political culture. We cannot let what happened in 2015, to be repeated," he said.
He said only the candidate of the National Peoples' Power could change the bad political culture of both camps and added that people should vote for him if they really wanted to change the country.
"There are only two camps even though there may be several candidates. The first is the camp which has a policy to build the country and the other is the camp which betrayed the country and put it in a debt trap," he said and added that the candidate fielded by the National Peoples' Power had fulfilled all recommendations and conditions set by the religious leaders including the Mahanayaka Theras. (Ajith Siriwardana)
Video by Damith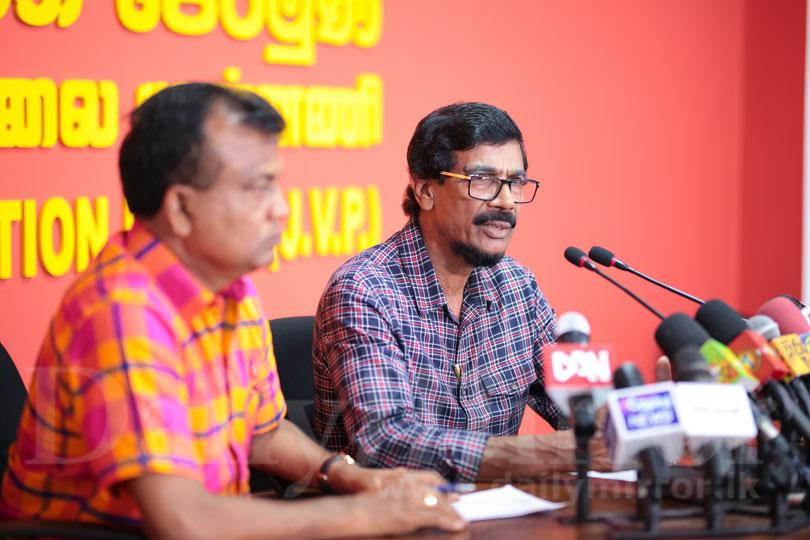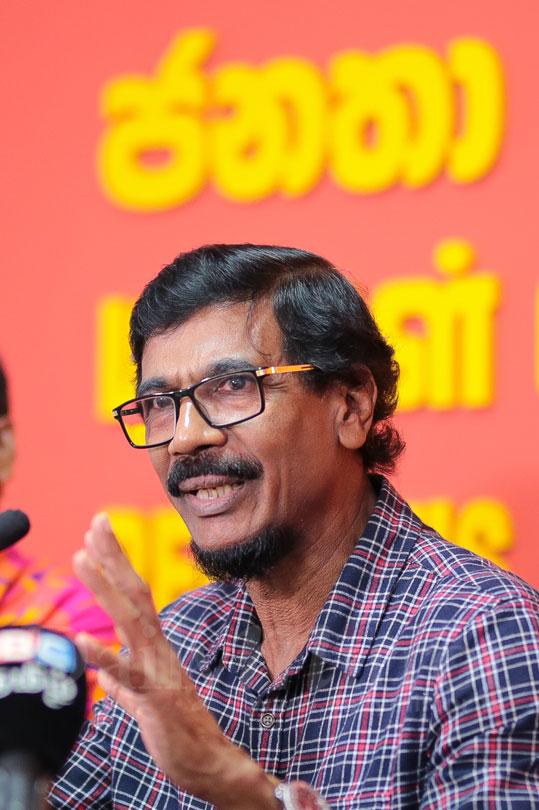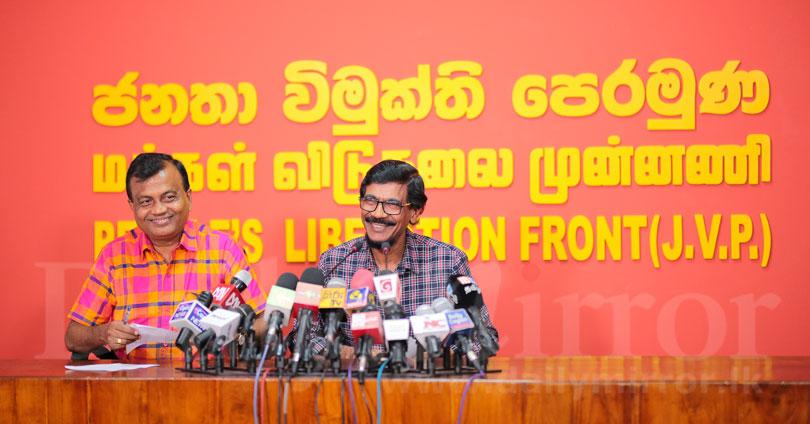 Pix by Damith Wickramasinghe