---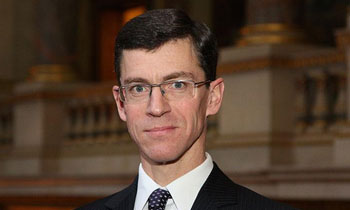 British High Commissioner (BHC) in Sri Lanka James Dauris today said recent inter-communal violence needs to be a serious concern for everyone in Sri Lanka.
"I am sure that people in every community will be looking to religious, community and political leaders to stand up against the spreading of mistrust and hate," he tweeted.
Meanwhile, issuing a statement, the US Embassy said rule of law, human rights and equality are essential for peaceful coexistence.
"It is important that the Sri Lankan Government act quickly against perpetrators of sectarian violence, protect religious minorities and their places of worship and conclude the State of Emergency swiftly while protecting human rights and basic freedoms for all," it said.