---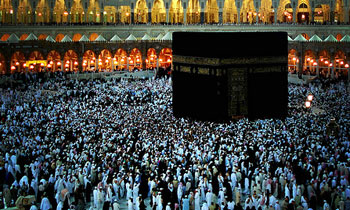 The Colombo Grand Mosque Inc (CGMI) today announced the Eid-ul Azha (Hajj) festival would be celebrated in Sri Lanka on September 2.
The General Secretary of the CGMI Thaufiq Zubyr said it was decided that the first day of the Holy Month of Dhul Hijjah 1438 would commence from the evening of August 23 as no reliable evidence of the sighted of the new Moon was received on August 22.
The decision was take at a Conference of representatives of Colombo Grand Mosque, All Ceylon Jemmiyathul Ulema, The Department of Muslim Religious and Cultural Affairs and Memon Hanafi Masjid under the auspicious of the CGMI, held at its premises on August 22.
Therefore it has been decided that the Holy Month of Dhul Qa'dah Hijiri 1438, would end in 30 days.