---
By Shabiya Ali Ahlam
The government can continue to remain stubborn on not going to the International Monetary Fund (IMF) for a bailout, only if the underutilised State-owned asset sale process is expedited significantly in the near future, a leading Colombo-based investment and equities broking firm said.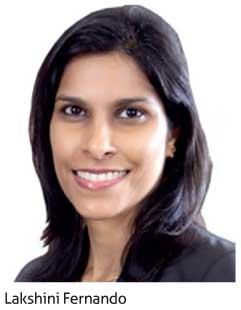 Asia Securities pointed out that the only way to avoid the IMF option is to bring in US$ 3 billion via the sale of State-owned assets.

"Sri Lanka has two key options at this juncture; first, to maintain status quo, if sufficient bilateral lending and swap agreements materialise early on or second, to reach out to the IMF for a long-term agreement," said Asia Securities Research Macro Economist Lakshini Fernando, presenting Sri Lanka's macroeconomic outlook for 2022.

The economist noted that in the current context, the first option is viable only if non-debt inflows of at least US$ 3 billion come, in addition to the government-to-government funding lines.

"In the absence of about US$ 3 billion of inflows, there will be difficulties in meeting the upcoming payment towards the second half of the year," said Fernando.

The government has made it clear in the recent weeks that the depleted reserves position will not stop Sri Lanka from meeting the US$ 500 million International Sovereign Bond (ISB) commitment next week.
But, Fernando said that towards the second half of the year, the government could come under heightened pressure when it tries to settle the US$ 1 billion sovereign bond due in July, without bolstering its foreign reserves.
In terms of the rupee, Fernando said Asia Securities has factored in a "very sharp" correction this year.

"We expect some of that correction to take place at least in the first quarter of this year, probably towards the early end of the quarter. By the end of the year, we expect the currency to be at about Rs.245 to Rs.250 (against the US dollar)," said Fernando.