---
The government would seek Parliamentary approval for a supplementary estimate of Rs.130 billion when Parliament meets on February 5, to settle unpaid bills of contractors, suppliers and other entrepreneurs who have undertaken various development and reconstructions projects from the Yahapalana Government, Minister Bandula Gunawardana said.
He said the Gotabaya Rajapaksa government is in a huge financial fix as a result of Yahapalana Government's short sighted, asinine and politically motivated economic policies.
"They have given contracts for infrastructure development and other ad hoc development projects before the Presidential polls but haven't paid a rupee to contractors and suppliers," Minister Gunawardana who is also the cabinet spokesman said today.
Minister Gunawardana pledged that all defaulted payments would be settled soon after the Parliamentary approval was given for the supplementary estimate in early February.
He said that hundreds if not thousands of contracts have been offered by the government for rural and urban development projects with no plan to raise funds for them.
"It was entirely a political gimmick aimed at the Presidential poll. Now the contractors, suppliers and many others who undertook those contracts are in a tight spot as they cannot settle their bank loans, pay salaries to employees and settle credits of suppliers. Some contractors have committed suicide. Some have fled homes, Others are in hiding as they are hounded by creditors, banks and employees. The government has calculated the outstanding payments to a massive Rs. 130 billion accumulated by October, 2019. However, the Rajapaksa regime is of the view that whoever did the blunder, the government is under obligation to settle these loans to contractors and suppliers. That is why we present this supplementary estimate to Parliament for Rs. 130 billion," Minister Gunawardana emphasized.
He said most of the defaults have been for projects like 'Langama Pasela - Honadama Pasela (nearest school is the best school), fertilizer subsidy, medicinal drug imports and rural development projects like reconstruction of culverts, roads, schools etc.
"The outstanding for commercial banks to offset the 15% interest paid to senior citizen's saving accounts alone is Rs. 45 billion," he added.
Minister Gunawardana said Prime Minister Mahinda Rajapaksa as the Minister of Finance would make a detailed statement in Parliament once the Parliament meets at the next session with all facts and figures to highlight the destruction caused to the country and economy by the Yahapalana Government. (Sandun A Jayasekera)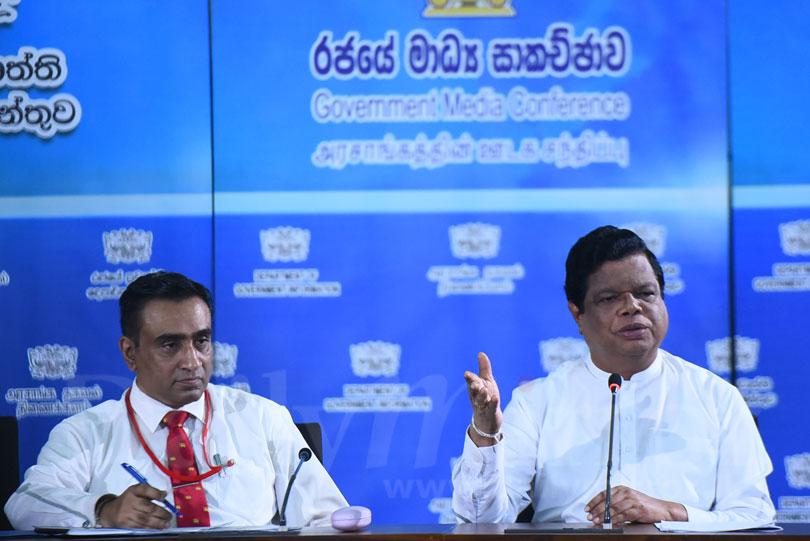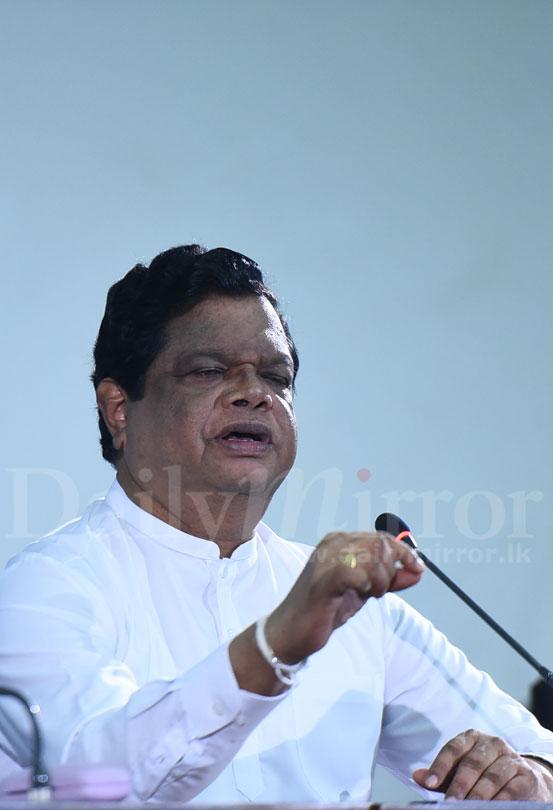 Pix by Kithsiri de Mel