---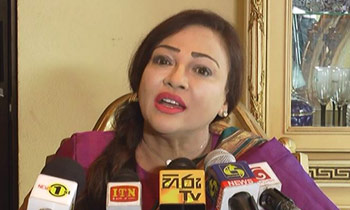 MP Geetha Kumarasinghe said today she would file a case in the Supreme Court against the Appeal Court's ruling which deprived her from her seat in Parliament.
The Court of Appeal today ruled that Ms. Kumarasinghe was disqualified to be a Member of Parliament on the basis that she holds dual citizenship.
She said she hoped to continue as an MP until a decision was given by the Supreme Court following her petition.
"I'm not criticizing the court ruling but I regret it. I hope justice will prevail one day. I will seek further judicial assistance in this regard," she told Daily Mirror. (Darshana Sanjeewa)