---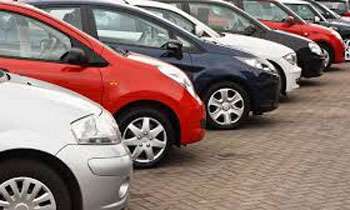 The excise duty levied on vehicles engine capacity less than 1000cc had been revised from today, the Finance Ministry said.
Accordingly, Import Duty on vehicles less than 1000cc had been increased up to Rs. 1.5 million and hybrid and electric vehicles less than 1000cc up to Rs.1.25 mn.
However, these tax amendments would not affect the letters of credit (LC) opened before August 1, 2018, and these new taxes are not applicable for vehicles cleared before 31st January 2019.
Speaking to the Daily Mirror Vehicle Importers Association of Sri Lanka (VIASL) Chairman Ranjan Peiris said the price of petrol vehicles with engine capacity less than 1000cc would be increased by Rs. 3,50,000, while electric and hybrid vehicles less than 1000cc engine capacity would be increased by Rs.4,15,000.
"Hybrid vehicles such as Suzuki Hustler, Suzuki Wagon R, Suzuki SpaciaC vehicles will be increased. Less than 1000cc petrol vehicles such as Suzuki Alto (Japan), Daihatsu Mira, Honda N-BOX, Honda N WGN (Wagon), Nissan Dayz and Toyota Pixis Epoch would be increased," he said.
According to the Customs, sources increased customs duty on petrol car: Alto 660cc and Petrol Wagon R (660cc) would be Rs.1500,000, which was at Rs.1,155,000 Wagon R Hybrid would be 12,50,000 which was at 825,000. (Chaturanga Samarawickrama)
Video by Buddhi