---
The officers attached to the Customs Investigation Division today seized a container of contraband foreign cigarettes with an estimated street value of more than Rs. 6 billion, Customs Spokesman Deputy Director (Legal) Sudatta Silva said.
He said the raid was conducted at the Jaya Container Terminal (JCT).
"The goods in the container has been declared to the Customs as A4-sized papers," he said.
The container has arrived from Cambodia for re-export.
"The raid was conducted following information received by the Customs Revenue Investigation Unit as an international racket," he said.
"The container landed in the country on February 27, and as soon as the shipment was received, the Customs officers seized the container," Silva said.
After opening the container, officers found 71 A4-sized paper packets, 439 empty cardboard boxes, and a stock of said foreign cigarettes.
Further investigation is being conducted by the Mobile Branch of the Customs Revenue Investigation unit.
He said that they hope seek assistance of foreign institutions to investigate into the details behind the illegal smuggling. (Chaturanga Pradeep Samarawickrama)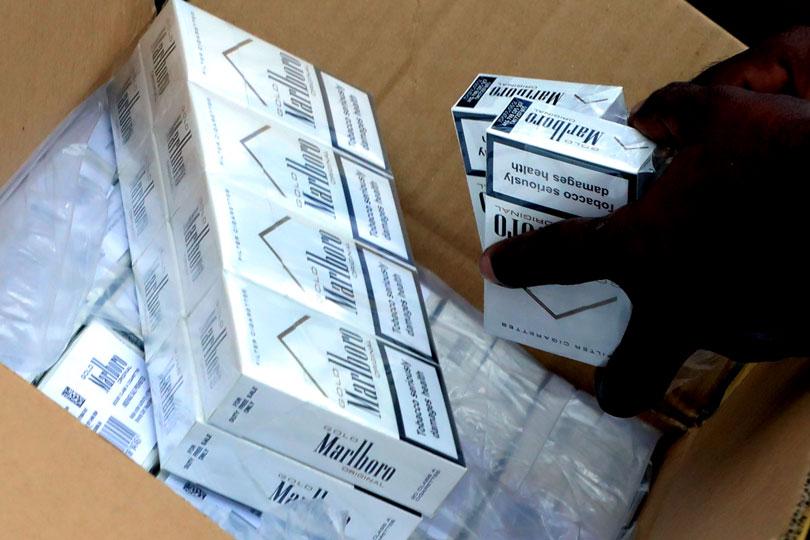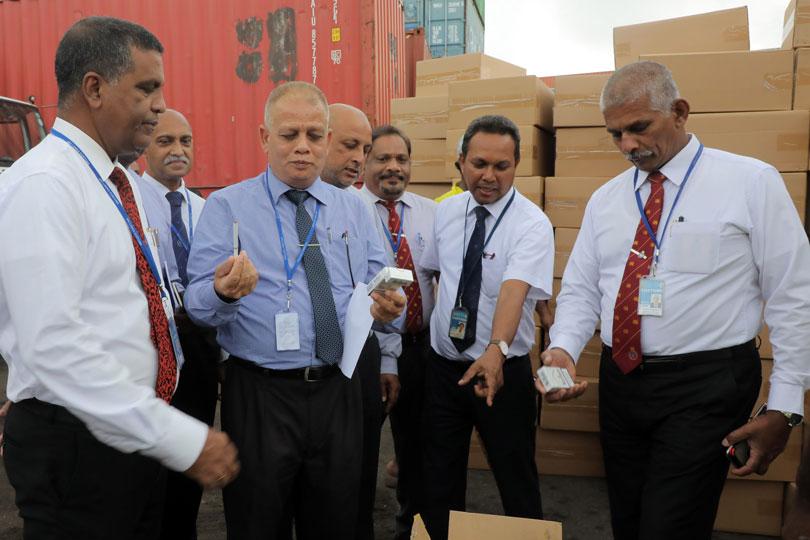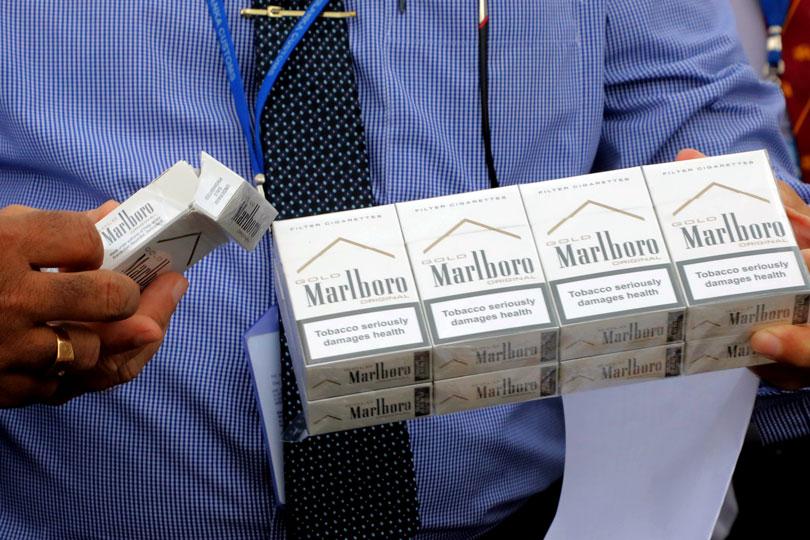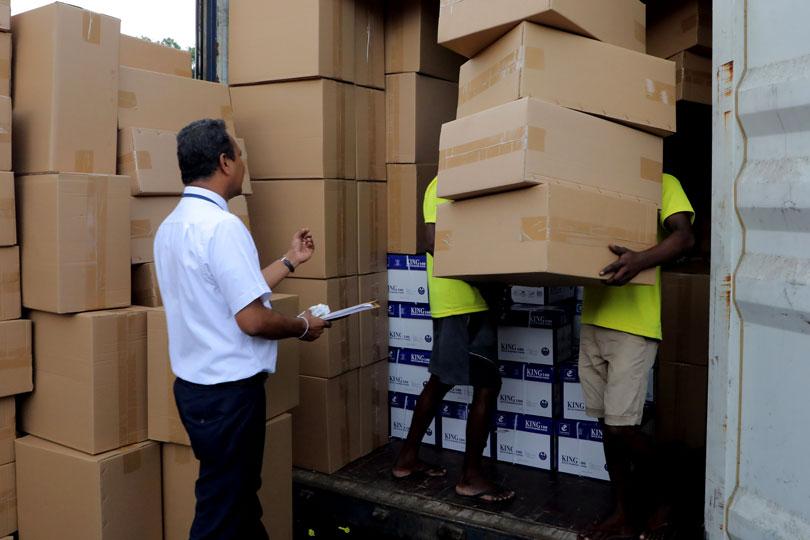 Pix by Kithsiri de Mel