---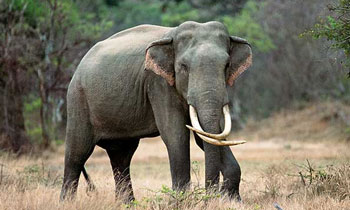 Body parts including the tusks of an elephant known as the 'Kallaru tusker' were found in Thanthrimale today, sources said.
Wildlife Conservation Department Director General, M.G.C. Sooriyabandara when contacted said some body parts of an elephant had been found but we are unable to confirm that the body parts were those of this tusker until we receive the postmortem examination report.
"We are awaiting the postmortem report and based on the report we will be able to say whether the body parts are those of the 'Kallaru tusker," he said.
It was reported that this elephant which roamed the Mannaram Forest Reserve had gone missing some five months ago. (Sheain Fernandopulle)