---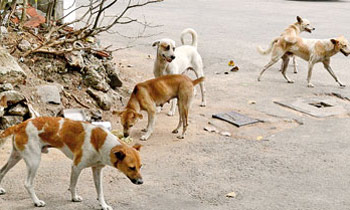 Beggars, stray cattle and stray dogs will be evacuated from Colombo within the next three months to facilitate the development of the Colombo City, Megapolis and Western Development Minister Patali Champika Ranawaka said yesterday.
He said this at an event held in Kandy to educate journalists on the programme to develop Kandy City.
The minister said in Colombo there were about 600 genuine beggars with some 3,000 beggars who engage in begging as an occupation.
"Full time beggars will be removed this year while part time beggars will be rehabilitated," he said adding that there were about 16,000 stray dogs in and around Colombo. (Chamil Rupasinghe)