---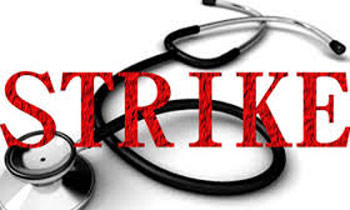 The Executive Committee of the Government Medical Officers' Association (GMOA) last night decided to resort to a trade union action that will lead to a countrywide token strike to begin at 8.00am today, GMOA Assistant Secretary Dr. Haritha Aluthge said.
Speaking to Daily Mirror Dr. Aluthge said the decision to launch an indefinite strike was taken for two reasons, firstly condemning the brutal attack on university students who protested at the Health Ministry building yesterday and secondly for not extending the tenure of Professor Carlo Fonseka as the Chairman of the Sri Lanka Medical Council (SLMC), a decision taken by Health Minister Rajitha Senaratne.
Dr. Aluthge pointed out that according to the SLMC Ordinance a Chairman could be appointed for five years. Professor Fonseka's five-year term expired in December last year. After a request by the SLMC Professor Fonseka's tenure was extended by another six months by the Health Minister. That extension was to expire on June 30 and while his tenure could be extended by the minister for another six months thereafter, Minister Senaratne seems to be against this and was trying to appoint one of his favourites to the post, Dr. Aluthge said.
An emergency Executive Committee meeting will be held at 12 noon today at the GMOA Head Office to decide on further action.
He further said that doctors at hospital emergency units, Dengue control units and hospitals in the disaster affected areas would continue to treat patients as before. (Chaturanga Pradeep)