---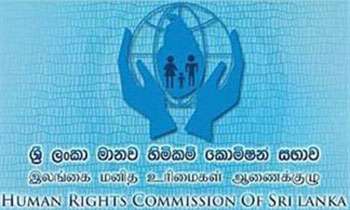 The Sri Lanka Army has sent its troops for UN Peacekeeping missions in Lebanon without obtaining clearance from the Human Rights Commission of Sri Lanka (HRCSL) violating the agreement with the United Nations, HRCSL said in response to several media reports.
In a letter sent to President Maithripala Sirisena on Wednesday, HRCSL Chairperson Dr. Deepika Udagama had explained that the HRCSL was the only body in the country which was permitted to handle the clearance protocol for UN Peacekeeping troops.
Dr. Udagama said that HRCSL received applications of 204 soldiers with a letter dated December 21, 2017 by the SL Army however before it concluded the clearance proceedings the HRCSL learned through reports that some 49 soldiers were sent to Lebanon.
She said that when inquired the Army confirmed that it had sent the troops to Lebanon.
"We were astonished to hear this as the Army officially knew that it cannot send any troops on UN Peacekeeping missions without the clearance from the HRCSL. We were not informed that there was an urgent need to send 49 soldiers to Lebanon. By sending the troops without HRCSL clearance the Army had violated the agreement with the HRCSL," she added.
Dr.Udagama had stated in her letter to President Sirisena that the cooperation of the institutions which sends troops for UN Peacekeeping missions including the Tri forces and the police as an essential fact for the success of the duty. (Thilanka Kanakarathna)