---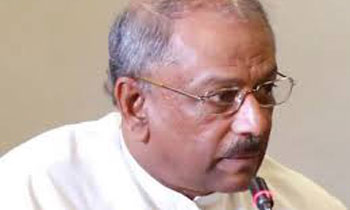 The Joint Opposition said today it would move the adjournment debate on the UNHRC resolution on another day after the debate scheduled for today was not held due to the adjournment of the House.
JO MP Dinesh Gunawardane alleged that four speakers of the joint opposition had been given only 31 minutes to speak during the debate which was not even sufficient to move the motion.
He told journalists that they had informed the Speaker in writing about the debate and obtained approval at the party leaders meeting as well.
"We asked the speaker to allocate more time to the JO. We had got only 31 minutes which was not sufficient even to move the motion. Earlier, the JVP and TNA had been given about an hour to move a motion," he said.
He said the leader of the house strongly objected against allocating more time to them.
He said JVP leader Anura Kumara Dissanayake took 15 minutes to talk about an irrelevant point and arguments over the time allocation led to the adjournment of the House.
He said they expressed their strong protest against the adjournment of the House when an important matter was to be debated.
"We are the only ones to speak against the UNHRC resolution which is detrimental to the country. No one talks against it," he said.
JO MP Dullas Allahapperuma said it was clear that the government was not prepared for the debate because there were only two cabinet ministers in the House.
He said they requested at least 90 minutes to speak during the debate but they got only 31 minutes which was unreasonable. (Ajith Siriwardana and Yohan Perera)