---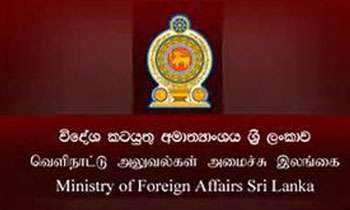 Twelve Sri Lankan migrant workers stranded as a result of a labour dispute in Somaliland, a self-declared state of Somalia, would return to Sri Lanka shortly, the Foreign Affairs Ministry said.
The Ministry said the workers would be brought back safely in coordination with the Sri Lankan Embassy in Addis Ababa, Ethiopia and with the assistance of the International Organization for Migration (IOM).
In a statement, the Ministry said Sri Lanka does not have diplomatic and consular presence in Somaliland.
"Therefore, the Ministry and the Sri Lanka Embassy in Addis Ababa worked with the IOM Office in Hargeisa which interceded to negotiate with the employer concerned in Somaliland to resolve the labour dispute, to secure the release of the Sri Lankans, and facilitate their safe return," it said.
The Sri Lankan Government expressed its gratitude to the IOM for the role it played by providing assistance to the Government and people of Sri Lanka on this particular occasion as well as in the past in many similar situations.
The Foreign Affairs Ministry urged all Sri Lankans to be cautious in undertaking employment in high risk territories in which Sri Lanka does not have resident diplomatic and consular presence.