---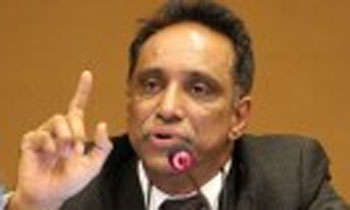 The Sri Lanka Muslim Congress (SLMC), a Government ally ruling the Eastern Provincial Council, expressed its concern on the enactment of legislation to bring its administration under the purview of the Governor after its official period lapses, an official said yesterday.
Its Secretary Nizam Kariapper told the Daily Mirror yesterday his party was against such a move because it would lose political authority in the council in such an eventuality.
He said his party insisted on conducting elections as soon as possible as a result.
"If the election is conducted, we are confident of winning it. If the Government wanted to postpone elections, we would like to have the term of the council extended rather than bringing it under the control of Governor," he said.
He said that the SLMC had communicated its concerns in this regard to the Government.
"We were assured by the Government that the elections would be conducted as soon as possible. Therefore, we feel alright," he said.
The terms of three Provincial Councils – Eastern, North Central and Sabaragamuwa- will end next week.
However, the elections will not be able to be conducted for them because of the enactment of new legislation which providing for a new electoral system.
The elections will be withheld until the delimitation is completed.(Kelum Bandara)