---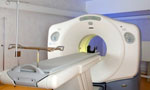 Nearly 70,000 donors had come forward to support the Kadijah Foundation of Sri Lanka during their successful campaign to get a Positron Emission Tomography (PET)scanner for the National Cancer Institute in Maharagama, Kadijah Foundation's Founder and Chairman M. S. H. Mohamed announced today.
Addressing a media briefing, Mr. Mohamed said that it was a dream come through for them to have obtained more than Rs. 200 million for the project, an amount beyond their wildest expectations.
"I would like to appreciate the contributions of the everyone that contributed to make this dream of ours a reality, including the hospitals, the electronic and print media and all those that donated towards this worthy cause. We held at least 96 meetings during this campaign. We have received deposits ranging from Rs.50 to Rs. 35 million. I was very pleased to see the result," he added.
Mr. Mohamed said they would make the National Cancer Institute in Maharagama the best cancer hospital in South Asia by 2020.
Meanwhile, Consultant Medical Director of the National Cancer Institute Dr. M. Y. K. Wilfred said they had successfully achieved the first step of collecting Rs. 200 million to purchase a PET scanner with a final total of Rs. 200.3 million.
"The second step is to purchase the PET scanner which would take at least five or six months. For that it is necessary to call for tenders," he added.
Dr. Wilfred said the number of cancer patients had been showing a gradual increase and it was necessary to find a solution for it; "It has been proved by our campaign that Sri Lankans will come together for a common cause without considering nationality, religion and caste," he added. (Kalathma Jayawardhane) Pix by Pradeep Dilrukshana