---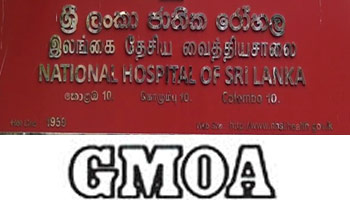 National Hospital of Sri Lanka (NHSL) and the Government Medical Officers' Association (GMOA) today warned the residents affected by the floods to be aware of waterborne diarrhoeal disease and other communicable diseases.
NHSL Director Dr. Anil Jasinghe said that the people affected by the floods and those engaged in rescue missions should take measures to prevent 'Leptospirosis' bacterial disease. He said skin diseases and respiratory issues and fevers could be common among the affected and therefore proper hygiene should be maintained as a preventive measure.
Meanwhile, the GMOA also warned of several diseases and fears of a dengue epidemic situation within the next two weeks in the flood affected areas.
GMOA Assistant Secretary Dr. Haritha Aluthge said those affected by the flood should be cautious of communicable diseases as fungal infections and diarrheal diseases could easily spread. Dr. Aluthge said to prevent Leptospirosis disease people can use 'Doxycycline' antibiotic two tablets once a week and it is available with the MOH offices and PHIs.
Further he said as the Dengue larvae were flushed away due to the heavy showers and flood situation but there was a risk of it rising to epidemic levels soon after the water receded. (Thilanka Kanakarathna)