---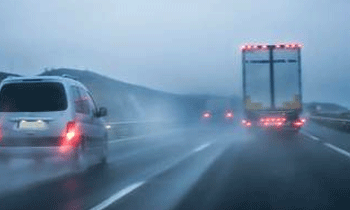 The Road Development Authority (RDA) requested motorist using expressways to maintain an average speed of 60 kmph and switch on headlights due to heavy rains.
Director of Expressway Management and Maintenance, S. Opanayake urged motorist to take necessary precautions to avoid accidents.
He said the roads could be slippery due to the rains and driving at high speeds might cause motorists to lose control of the vehicle, even while breaking.
Meanwhile, Mr. Opanayake said many of the accidents which occurred on expressways was due to motorists not keeping a sufficient distance between the other vehicle while overtaking.
"You can't overtake on an expressway as you do on normal roads because of the high speed the vehicles are travelling at. Motorists should keep a good distance when they overtake another vehicle to avoid accidents," he said. (Darshana Sanjeewa)