---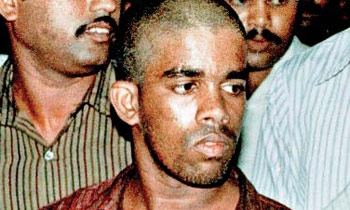 The Madras High Court on Wednesday adjourned a plea of V Sriharan alias Murugan, one of the seven life convicts in the Rajiv Gandhi assassination case, seeking permission to meet his mother in prison. He had sought permission to meet his mother, who has come from Sri Lanka on April 2, on any day between May 22 and May 27.
A vacation bench of Justices R Mahadevan and M Govindaraj refused to entertain and adjourned the petition of Murugan, after summer vacation.
When the matter came up, Additional Public Prosecutor Govindaraj said permission cannot be given to the prisoner as he was caught using the mobile phone inside the prison recently.
The petitioner submitted that as a punishment for his misconduct, the Superintendent of Central Prison Vellore, as per the prison manual, had withdrawn the privilege of meeting even his wife Nalini, another life convict in the case, for about 30 minutes for every 15 days and any visitors for three months.
Even his aged mother, who had come from Sri Lanka on April 2 to meet him in the prison between April 11 and 18, was not allowed to meet him, he added. He said he had made a representation through the Superintendent of Central Prison, Vellore to ADGP and IG of Prisons at Egmore, Chennai to suspend the punishment to enable him to see his mother when she visits the prison. He sought a court direction to the authorities to consider his plea and permit him to meet his mother, whose visa is due to expire by the end of this month, on any date between May 22 and 27.
Rajiv Gandhi was killed by a suicide bomber at nearby Sriperumbudur on May 21, 1991 and seven persons — Murugan, Santhan, Perarivalan, Nalini, Robert Payas, Jayakumar and Ravichandran — were convicted in the case. (DNA India)