---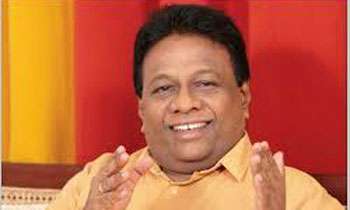 The government was using the same trick they used in the Local Government elections to postpone the elections of the three Provincial Councils such as Eastern, Sabaragamuwa and North Central provinces, Joint Opposition member and MP Dullas Alahapperuma said yesterday.
Addressing a news conference, he said the elections of the three PCs were scheduled to be held eight months ago.
"The government had used and is using the trick of delimitation report to delay the elections. It is apparent that the Government has election phobia. They are using the same trick to delay the PC polls also. But it is a violation of the universal suffrage of the citizens. Hence, we all should rally in protest of the move of the government to delay the PC polls," Alahapperuma said.
He said even Prime Minister Ranil Wickremesinghe had promised in Parliament on September 23, 2017, that the elections of the three PCs would be held on March 2018 and added but no election was held yet.
Meanwhile, he said three PCs such as North, North Western and Central to be dissolved in another three months due to the move of the government to delay elections. (Sheain Fernandopulle)
Video by Sanjeewa