---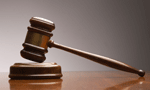 Five suspects, including a woman who was arrested on Saturday in connection with the incident in Mount Lavinia on September 26, in which a group of protesters allegedly harassed the group of 31 Myanmar refugees, were remanded till October 9 by the Mount Lavinia Magistrate Court today.
The Colombo Crimes Division (CCD) arrested a 42-year-old woman who is a resident of Mount Lavinia on Saturday afternoon while another four men were arrested Saturday night in connection with the incident.
The four suspects, aged between 22 and 51 were identified as residents of Meethotamulla, Ganemulla, Enderamulla South and Nawala.
Earlier, the CCD also arrested a 34-year-old suspect in connection with the incident and was remanded till October 9.
The both suspects were arrested on charges of obstructing the duties of the Police, acting in an unruly manner and unlawful assembly.
Video by Buddhi