---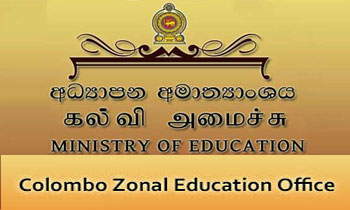 The Colombo Zonal Education office issued a letter to the Principals of Colombo schools to give due respect for Parliamentarians and PC members who attend to special school functions.
In a letter dated February 20 sent to all schools within the territory of Colombo Zonal Division, Zonal Education Director P.N. Silva had ordered the principals to invite Parliamentarians and PC members, who represented the area to special school functions and principals were bound to give Members of Parliament due respect when they attended such events.
Attached with the letter was a list of Provincial Council (PC) members, who represented Colombo Zonal Education Development Structural Committee.
Speaking to the Daily Mirror, Ceylon Teachers Union (CTU) General Secretary Joseph Stalin said the move was an insult to the Principals.
"By ordering Principals to respect politicians, the Colombo Zonal Education office had risked the State officials' dignity and respect. With such a move schools could be entirely politicized," he said.
He said that in the wake of the controversy over Uva Province Chief Minister Chamara Dasanayake, who allegedly used abusive language and forced a female Principal of a school in Badulla to kneel, the order could further the political influences and unnecessary interferences in education officials' duties. (Thilanka Kanakarathna)