---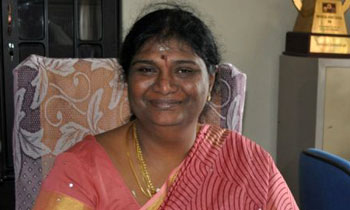 Batticaloa District Secretary (DS) P.S.M. Charles has been appointed as the new Director General of Sri Lanka Customs Department with immediate effect, the Finance Ministry said today.
The Cabinet has approved the appointment of Ms. Charles on the recommendation of Minister Mangala Samaraweera.
Ms. Charles is a Special Grade Officer of the Sri Lanka Administrative Service who has 26 years of service in the public sector and has previously served as the Additional DS and the DS of Vavuniya.
She is a Graduate of the University of Jaffna and has also obtained two Masters Degrees from the Universities of Peradeniya and Rajarata in the fields of Disaster Management and Business Administration.
The present DG of Customs W.A. Choolananda Perera is to be appointed as an Additional Secretory to the Public Administration and Management Ministry.