---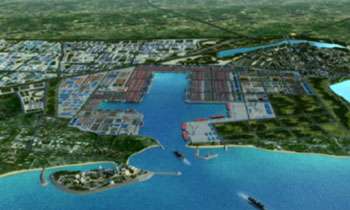 Chinese Ambassador Cheng Xueyuan said the allegations about Chinese militarization in Sri Lanka were made by some people with ulterior motives, and otherwise, there was no element of truth in them.
During an interactive session after a symposium at the embassy, he said the Hambantota Port would be developed through a joint venture between the Chinese and Sri Lankan sides, and therefore it was not an exclusive Chinese affair.
The Ambassador said all the matters related to the sovereignty and national security would be solely handled by Sri Lanka.
Referring to the Hambantota International Port Group, he said it was a joint venture in which the Chinese side had 70 per cent of equity and Sri Lanka the remaining percentage.
For the development of the Hambantota Industrial Park integrated with the port, he said it would have high end industries.
"It would be the power of economic engine of Sri Lanka," he said.
He said, "Though the two countries are far apart geographically, the history of friendly exchanges between the two states last for more than a thousand years. About 1600 years ago, Master Fa Xian studied Buddhism in Sri Lanka and returned to China via the maritime Silk Road, to proclaim Dharma, peace and friendship. About 600 years ago, the Zheng He Fleet visited Sri Lanka five times and brought the bilateral economic and cultural exchanges to a new height," he said.
He said as of the end of 2017, Chinese companies had completed more than US$15 billion infrastructure projects in Sri Lanka such as transportation, water, electricity, ports and other fields, and made great contributions to the economic and social development of this country. (Kelum Bandara)