---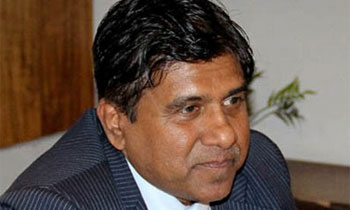 Justice Minister Wijeyadasa Rajapakshe yesterday alleged that several UN Special Rapporteurs who visited Sri Lanka including Rapporteur Ben Emmerson lacked calibre and diplomacy and that he would inform the President and the Premier about these Rapporteurs.
When contacted by the Daily Mirror to get a comment about the Rapporteur Emmerson's visit, the Minister complained that Mr. Emmerson didn't have any diplomatic qualities, basic courtesy and that he displayed an-army-commander-like approach.
"Even during our meeting, he came up with false facts about those detained under the Prevention of Terrorism Act (PTA). When I questioned about the sources of his facts, he only said the sources were 'reliable.' I rejected his facts with factual sources," he said.
He said the Special Rapporteur (SR) questioned him about admissibility of suspects and detainees' confessions in Sri Lankan legal system.
"I reminded him that confessions are admissible in UK as well and therefore, invited him to repeal their laws first. Then he queried about the lack of action against armed forces personnel accused of crimes, to which I responded saying we are simply following British Prime Minister Theresa May. She vowed to protect British troops who fought in Iraq from legal abuse," Minister Rajapakshe said.
When questioned about Mr. Emmerson's doubts whether Sri Lanka would be able to fulfil pledges made through the UNHRC resolution within the two year extension, he said the government would fulfil the pledges in due time and respond to the UNHRC in terms of delivering them. "We don't have to respond to the Rapporteur in this regard," he said.
The minister said former SR Monica Pinto who arrived in Sri Lanka commended the progress made by the government but submitted a report which highly criticized the judiciary of the country.
"She also said Tamil are mistreated. These are the type of SRs who visit Sri Lanka today. They lack caliber and have hidden agendas. They think Asians are uneducated and uncivilized and have to follow the West. Very soon, at the available opportunity, I will inform the President, Prime Minister and the Foreign Affairs Minister about the SR Emmerson and Pinto," he said. (Lahiru Pothmulla)