---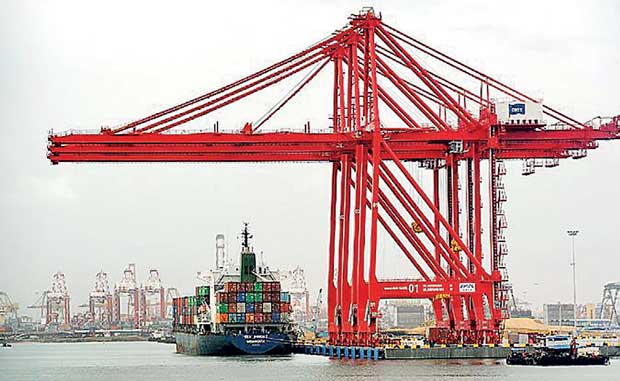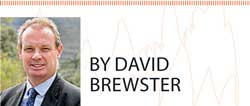 2015 was a major turning point for Sri Lanka as a nation. It was a year that saw the Sri Lankan people reject a corrupt and authoritarian regime led by Mahinda Rajapaksa and move decisively towards democracy and communal reconciliation. The new government under President Maithripala Sirisena and Prime Minister Ranil Wickremesinghe also signalled a return to Sri Lanka's traditional 'balanced' foreign policy, away from its previous tilt towards China.
Sri Lanka's decision to turn away from authoritarianism, kleptocracy and communal division augurs well for its long-term future. But 2016 stands as a reminder that Sri Lanka must still pay the price for past policies before it can move forward with national renewal.
Sri Lanka has long been the most economically developed state in South Asia. Despite decades of civil war, its social indicators are still among the best in the region. But it is now paying the price for past economic policies. After destroying the Liberation Tigers of Tamil Eelam in 2009, the former Rajapaksa regime embarked on an accelerated construction programem largely funded by foreign debt.
The construction by Chinese companies of a port, an airport and a cricket stadium in Rajapaksa's home town of Hambantota, which now lie largely unused, symbolise everything that was wrong with this approach. As a result, Sri Lanka's foreign debt-to-gross domestic product (GDP) ratio increased from 36 percent in 2010 to 94 percent in 2015, with more than a third of government revenue going towards servicing Chinese loans.
Sri Lanka also regressed in trade. Rajapaksa moved to raise barriers, including new para-tariffs, to Sri Lanka's economy, resulting in a real tariff rate of around 30 percent. Razeen Sally, a prominent Sri Lankan economist, argues that these measures effectively de-globalised Sri Lanka's economy, reducing its trade-to-GDP ratio to 50 percent just as Sri Lanka's neighbours were moving towards greater global engagement.2016 was the year when the bills really started to fall due. Growth slowed to around 5 percent in 2016, well below that of India, its largest trading partner. Sri Lanka also suffered a debt and balance of payments crisis, with its financial position only being temporarily stabilised through a US $ 1.5 billion International Monetary Fund (IMF) rescue package. The government promised to implement new revenue measures intended to limit budgetary deficit and it is negotiating a new trade deal with India.
But the high debt load has ironically made Sri Lanka even more beholden to China, constraining its choices. Despite an earlier pledge to block the controversial Colombo Port City Project, the government has been bound to grant further concessions that would give Chinese owners even more control over the project. A debt for equity swap for the uneconomic Hambantota Port will effectively hand over control of the port to China.

Big ambitions
Despite these problems, Sri Lanka is still a country with big ambitions. Sri Lanka has long aspired to become an Asian trading hub like Singapore. The government sees Singapore's model for development as having special significance for Sri Lanka. Just as Singapore successfully leveraged its geographic position between the Pacific and Indian Oceans, the hope is that Sri Lanka can leverage its position in the middle of the trade routes that cross the Indian Ocean. These aspirations are not new, but Sri Lanka now hopes to be able to break through the problems created during its 30-year ethnic conflict, including weak institutions, rampant corruption and loss-making state-owned firms.
Looking beyond 2016, if stability and good governance can be restored then Sri Lanka could be well positioned to take advantage of the growing economic connections between East and South Asia. Its geographic location and relatively educated workforce could make it an attractive destination for some industries that are moving out of Southeast Asia and China. Sri Lanka is well placed to be a major beneficiary of China's Maritime Silk Route initiative, which involves developing infrastructure and new special manufacturing zones. It may also be in a position to play off other big investors, such as Japan and Singapore.
One big opportunity would be to use Sri Lanka's comparative advantage in port services as the basis for a broader shipping services industry, much as Singapore used shipping as a foundation to build its economy. Colombo Port is already the biggest transhipment hub in South Asia, with some 70 percent of containers handled by the port destined for elsewhere, mostly India. But a far bigger prize would involve 'opening the boxes' and moving up the value chain just as Singapore did, potentially turning Colombo into a regional hub for logistics, maintenance, engineering and financial services.
But this would require the government to take on the vested interests in the shipping industry and strengthen institutions, including tackling corruption and strengthening the rule of law. While Sri Lanka may have the potential to one day become a 'Bengal Tiger' to rival some of the East Asian economic tigers, this will require hard decisions and disciplined governance.
(Courtesy East Asia Forum)
(David Brewster is a Senior Research Fellow at the National Security College, The Australian National University)