---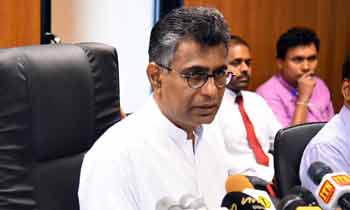 The Megapolis and the Western Development Ministry is to introduce a 'Metro Colombo Solid Waste Management Project' (MCSWMP) through which it intends to carry out 'Sanitary Land Fills' with Korean technology as a safe and sustainable solution to the solid waste disposal to the entire country.
Megapolis and Western Development Minister Patali Champika Ranawaka told the media today that Cabinet approval had been granted to the US$.125 million (Rs.19 billion) project of which solid waste, treated and compressed into blocks at a plant in Kelaniya will be transported by train to Aruwakkalu in Puttalam to fill huge abandoned pits of limestones which had been used for decades to excavate lime for the Puttalam Cement Factory.
"We will provide a long term sustainable solid waste management system that is socially acceptable, environmentally friendly and economically feasible," Minister Ranawaka stressed.
The project would envisage to develop the worked-out limestone quarries in Aruwakkalu, Puttalam into a Sanitary Landfill for disposal of solid waste generated in Colombo with waste transfer, using rail transportation from Colombo to the proposed Sanitary Landfill.
Solid waste collected from Colombo Metropolitan area, Dehiwala – Mt- Lavinia MC, Sri Jayawardenepura Kotte MC and Kolonnawa UC area will be used for disposal at the initial stage of the project and will be expanded to cover other municipalities and cities.
The extent of Sanitary Land Fill site at Aruwakkalu was 45 acres and the transfer station at Kelaniya was about 8.4 acres. The Aruwakkalu site could be expandable further if need arose since no families or houses were located near the site.
Two trains daily from Kelaniya to Aruwakkalu would transport 1,200 metric tons of compressed blocks of solid waste in 13 rail wagons and 26 containers of 20 foot in each train
Minister Ranawaka said the Project had been approved by the Cabinet. Feasibility study and conceptual design had been successfully completed. Bidding documents or Request for proposal had been prepared based on 'Design and Build Contract'.
"I expect the support and cooperation of the public, all political parties and officials for the success of this project as solid waster disposal has become a national issue today. The political forces have aggravated the problem as politicians of all political parties have used this problem for their political agenda. If you produce solid waste you have no right to oppose the manner in which a Local Government body disposes the garbage," Minister Ranawaka said.
He added that if there were protests to that project his ministry would give up the project and as a result the country and the people would suffer for ever. (Sandun A Jayasekera)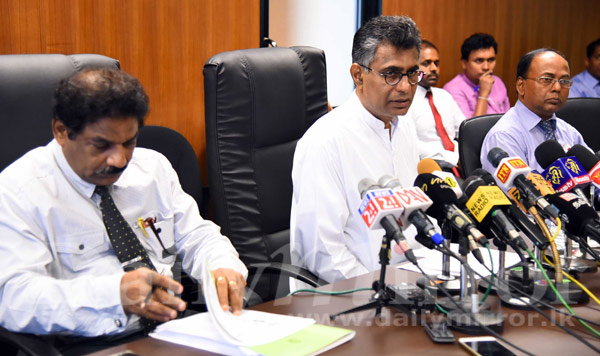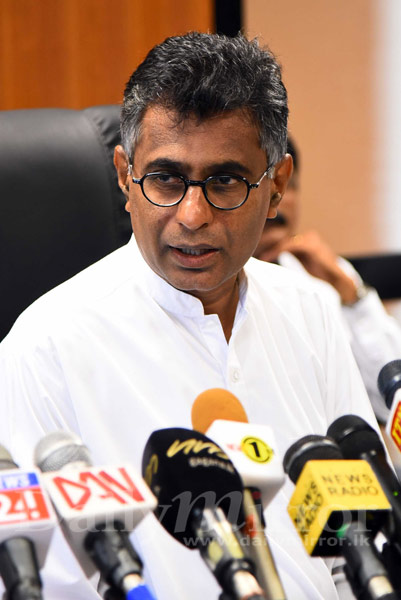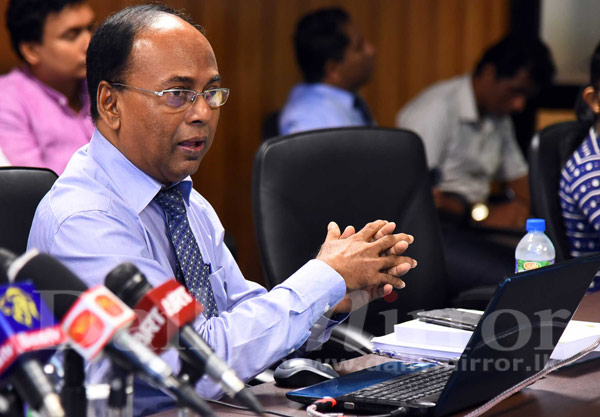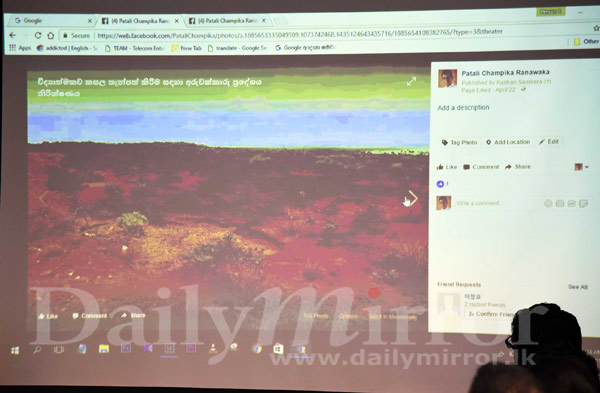 Pics by Kithsiri De Mel