---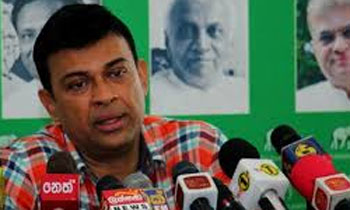 People have shown the red light to the Government for not taking appropriate action against those who plundered public funds, Deputy Minister Ranjan Ramanayake said yesterday.
Mr. Ramanayake, who was voicing his opinion on the outcome of the 2018 Local Government elections, said the people had shown a red light as it did not keep its word on taking action against the corrupt personalities.
"The Government did not arrest anyone who engaged in robbing public funds during the earlier regime, during the last three years and the people have protested against it. Those who were accused in the Bond Scam were arrested but that was too late as it was done in the last stages of the elections," he added.
Mr. Ramanayake said the results would have been different if all those who had been found to have robbed public funds and abused their powers were put behind bars. (Yohan Perera)