---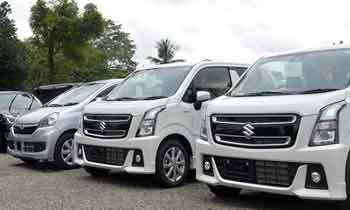 There was a rapid increase in importing of vehicles less than 1,000 CC engine capacity to Sri Lanka in the first half of this year, The Ceylon Motor Traders Association (CMTA) today said.
While issuing a statement they said, 90% of the small vehicles had been imported during the past nine months and 86% of them were brought through the Grey market.
"Many of these vehicles were imported by individuals or private dealers who have the capacity to stock large volumes. Those unregulated imports demanded the sources to take stern action for vehicle imports by the Government," the CMTA said.
The association admitted the Government's action in response to the sudden depreciation of the LKR and thereby needed to adopt policies to control imports.
The Government had decided to control the vehicles import by adopting a mandatory 200 % cash margin on establishing the Letter of Credit (LC's) for importing vehicles, temporary suspension of 'permits' and the adjustment of Loan to Value (LTV) ratio for vehicle financing.
Therefore, the CMTA suggested the Government should implement a scheme to register vehicle importers to the control importing vehicles. (Chaturanga Samarawickrama)