---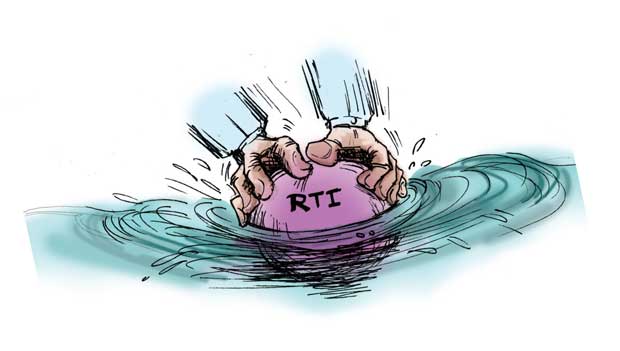 All those who wish good governance to flourish in Sri Lanka must welcome the RTI Commission's recent orders directing the Northern Provincial Council to give information on appointments of management assistants and office assistants to the provincial councillors. This had been refused on the ground of privilege when an information request was filed by the Uthayan newspaper.

The Commission had dismissed this objection and said these are public posts paid out of public funds and the people are entitled to the information. It was also remarked that it has not been shown as to how privilege attaching to the Provincial Council as an entity has been violated.

The Commission's stand on this matter is commendable. For too long, outdated ideas of political privileges have dominated the public discourse. Calls have been made for amendment of an old law on parliamentary privilege but nothing much happened after that.

Strictly speaking, privileges should mainly relate to the regulation of individuals within the House (or within a provincial assembly) and matters incidental. But since independence this has been used as an umbrella to cover many other matters, even if public interest was clearly violated.

Also the old 1953 Act was amended in 1984 to say that the publication of any extract of any paper without malice would be protected even if it amounted to contempt of court. Members of parliament used this amendment to criticize judges in the House without consequences.

There is no reason why parliamentarians should be given a special privilege to criticize judges. It is true that principles on contempt also need to be codified so that possible abuse of contempt powers by judges themselves is prevented. Unfortunately a select committee chaired by the late Foreign Minister Lakshman Kadirgamar to look into this, came to an end with his untimely demise.

A Bar Council-approved draft of the Bar Association when the late Desmond Fernando PC was the President was also not taken further. That process needs to be restarted. And once a reformed contempt law is in place, it must apply equally to parliamentarians and citizens alike. Outdated notions on parliamentary privilege and contempt are better thrown away.

But it is good that this Government has at least got one piece of reform right; the RTI. According to the RTI Commission's statement issued last week, Public Authorities subjected to the RTI law are cooperating with the Commission by and large. This is encouraging as the first year will be crucial for the operationalizing of this eagerly-awaited legislation.

Keen observers will note that the information that is being asked for and released on orders of the Commission appears to be in tandem with the areas where the most corruption is alleged to happen; admissions to schools, public sector recruitment, highway projects, un-authorized constructions and so on. This is where the public demand for information lies. As a result, corrupt officials may now hesitate to engage in open robbery. That can be a start of a gradual change in the 'corruption culture.'
Justice Louis D. Brandeisonce said that, "publicity is justly commended as a remedy for social and industrial diseases. Sunlight is said to be the best of disinfectants; electric light the most efficient policeman." He also said that, "The most important political office is that of the private citizen."
To its credit and with all its faults, it was the Sirisena-Wickremesinghe unity Government which made RTI possible in Sri Lanka. Today as we grumble about the Government's many failings, we must also not forget this.