---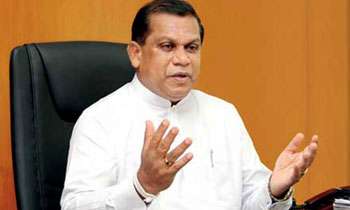 Final results of the investigations conducted on the allegations against the police top brass will be known public once they are completed, Minister of Public Administration and Law and Order Ranjith Madumma Bandara said over the weekend.
Minister Madduma Bandara expressed this sentiment while speaking at the opening of new police complex at Wanathawilluwa in Puttalam District on Saturday.
"Allegations are being made against the high officials in the police and these have been given prominence in the media these days. We are not going to run away from them as investigations are being carried out on them. Investigation reports will not be swept under the carpet but will be revealed to the public once they are completed," the Minister said.
" Those who are conducting the investigations are given a free hand to carry them out as no one in the political fraternity is interfering on them," the Minister added.
The Minister also assured that all issues with regard to police officers including their promotions have been resolved to a considerable extent and they will be fully resolved soon. (Yohan Perera and Hiran Priyankara Jayasinghe)