---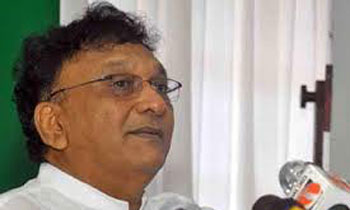 The three-day parliamentary debate on constitutional proposals was postponed yesterday because some political parties sought further time to come up their stands, it is learnt.
Earlier, the debate had been scheduled for January 9, 10 and 11. The Steering Committee, working out constitutional proposals, met yesterday.
Leader of the House Lakshman Kiriella told the Daily Mirror that though there was, by and large, agreement on constitutional proposals, some parties wanted two more weeks to study the reports submitted by the six subcommittees.
"We decided to postpone the debate by two weeks, "he said.
Meanwhile, sources close to the Joint Opposition said the government had to meet such problems when attempting to rush through important affairs.
It is learnt that the Tamil National Alliance (TNA) was insistent on the debate to be taken as scheduled initially. (Kelum Bandara)