---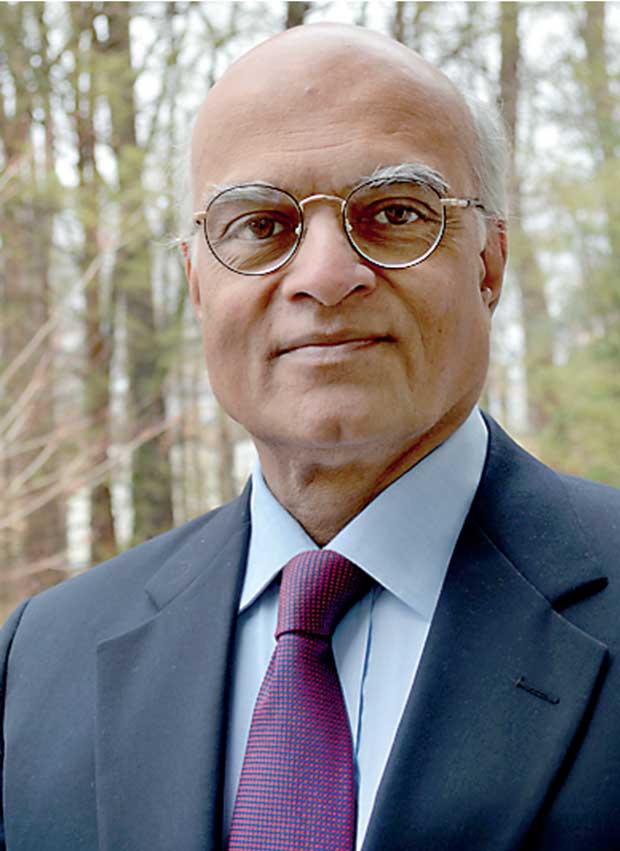 It was not for outsiders to tell Sri Lankan leaders how this should be done
SAARC certainly has much more potential utility than it is presently displaying
Elimination of LTTE was welcome for India
India has always had a strong interest in the unity, integrity, stability and prosperity of Sri Lanka
Former Indian Foreign Secretary Shivshankar Menon, in an exclusive interview with by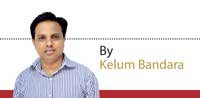 email, affirms that Sri Lanka is important to India not only on geopolitical reasons but also as a multi-ethnic democracy. The former Foreign Secretary of India was part of the troika mechanism established in India and Sri Lanka for diplomatic engagements for vital and crucial decision making during the last phase of the war that ended in 2009. Recently, he published his book 'CHOICES (Inside the making of India's Foreign Policy)' with one whole chapter devoted to Sri Lanka's issue. He served as the National Security Advisor to the Prime Minister of India from 2010 to May 2104, and as Foreign Secretary from October 2006 to July 2009. Also, he served as India's envoy to Sri Lanka , China and Israel at different times.
What prompted you to write this book' CHOICES'?
Two reasons. I was impressed by the interest that a diverse group of students showed in these topics when I led a discussion on them in a study group, and thought they might be of wider interest.
Also, in discussing foreign and security policy issues in the media and elsewhere, we increasingly treat them as binary win or lose, black or white, right or wrong issues with a simple and correct solution. I believe very strongly that in a democracy these decisions need to be discussed by the public but that is only meaningful if it is done with an appreciation for the complexity and difficulty of these decisions, most of which are attempts to maximize gain and minimize harm in the fog of events. I hope my book manages to convey something of that complexity to the reader.
In it, you have devoted one whole chapter for Sri Lanka's case. You have mentioned that SL is a virtual aircraft carrier close to India. In that context, how important is SL for India in geopolitics of the Indian Ocean region?
Sri Lanka is very important to India as a neighbour, and not just for the geopolitical reason that you mention but as a multi-ethnic fellow democracy with whom we share interests, values and a common fate as neighbours.
In the book, you have said that the United States and Norway tried to negotiate a ceasefire and secure exile for the LTTE leadership, and that is to keep the LTTE alive to fight politically or militarily later. What would have been the reasons for these two powers to do so?
I say that the effect of what was being proposed would have been to keep the LTTE alive politically and possibly militarily. As to why these proposals were made, I am afraid you must ask their authors. I cannot speak for them.
In your time, you dealt extensively with former President Mahinda Rajapaksa, Basil Rajapaksa, Defence Secretary Gotabhaya Rajapaksa and Presidential Secretary Lalith Weeratunga. What are your impressions?
I think the book makes it clear that we had a professional, productive and good working relationship with our Sri Lankan counterparts and interlocutors. The "troika" mechanism which we started to deal with sensitive and urgent issues, in particular, worked well and showed consistent results.
In the book, you have extensively dealt with China-India relations. How important is it for the regional stability?
India's relationship with China is one of the most important relationships for us bilaterally and in terms of its effect on the region. For about three decades India and China have managed their relationship well and have developed cooperation across a range of fields. The nature of this relationship, which, like any relationship between neighbours will have complex issues, naturally affects the overall political and economic climate in the larger region of which India and China are a dynamic and rapidly growing part.
Was it a relief for India that the LTTE was eliminated? If so, please elaborate?
For India, the elimination of the armed terrorist threat that the LTTE posed was welcome. After all they had also killed a former Indian Prime Minister. But, in our view, military victory over the LTTE was also only the first step towards the broader goal of reconciliation and healing after a 26-year civil war in Sri Lanka.
In the post war situation, you have said the SL leadership lacked magnanimity in tackling the ethnic issue. How should its leaders have acted in your view?
Reconciliation and healing were the declared goals of all democratic leaders in Sri Lanka after the war. Many of us outside Sri Lanka would have liked to see more progress towards those ends. It was not for outsiders to say how this should be done to Sri Lankan leaders who knew their own reality better than us. But we did not see the same drive and energy in pursuit of reconciliation as we saw in the post-war rehabilitation work which proceeded fast and well.
What were the India's concerns and interests regarding SL in your time in terms of strategic, defence terms and economic terms?
India has always had a strong interest in the unity, integrity, stability and prosperity of Sri Lanka, for the geopolitical reasons that you mentioned at the beginning of this interview, and because it is not possible for India to transform herself and prosper unless the neighbourhood which we share also prospers and is peaceful.
How do you look at future role of SAARC?
SAARC is an instrument; the creation of the South Asian States, and it can only be as effective as the States want it to be, or allow it to be. This has varied over time, with some of us more and some of us less enthusiastic or committed to the instrument that we have created to promote our social and economic integration and progress. While SAARC is now at a low ebb, this too can pass. SAARC certainly has much more potential utility than it is presently displaying.
Excerpts from the book "Choices"
The Indian government therefore was in intense and constant touch with the Sri Lankans and President Rajapaksa, using a "troika" arrangement consisting of National Security Adviser M. K. Narayanan, Defence Secretary Vijay Singh, and myself as Foreign Secretary, on our side; and Defence Secretary Gotabhaya Rajapaksa, Secretary to the President Lalith Weeratunga, and member of Parliament and the president's political right hand, Basil Rajapaksa, on the Sri Lankan side. (Both Basil and Gotabhaya were President Mahinda Rajapaksa's brothers, which made decision-making easy and quick, but the decisions, once made, were also final and hard to change) India's External Affairs Minister Pranab Mukherjee took a personal interest and was actively involved throughout, as was Prime Minister Manmohan Singh. I vividly remember the atmosphere of crisis that built up during that period, and the repeated visits to and from Colombo in the first five months of 2009. Particularly memorable were midnight visits to Colombo with Pranab Mukherjee when we flew into Colombo at 8.00 p.m. and went straight to the Presidential Palace for a military briefing by Fonseka and a political one by President Rajapaksa, and had a long conversation exploring options until we left the palace after midnight to fly home on the Indian Air Force's 'Embraer' jet.


In those conversations with the Sri Lankans, we concentrated on attempting to save civilians. To prevent attacks on civilians, we asked that there be safe corridors for them to exit the fighting zone, that an amnesty policy be announced and enforced visibly, that fighter jets not be used in the conflict to strafe LTTE positions surrounded by civilians (as most of them were deliberately located by the LTTE), and so on. To their credit, while the Rajapaksas negotiated hard to avoid limitations on their ability to wage war against their mortal enemy, they did agree to allow safe passage corridors and to create safe zones for civilians in January and February. Later in March they also agreed not to use heavy-calibre weapons when the LTTE had trapped a large number of civilians with them in a tiny area along the coast in the final stages of the war. More significantly, the Rajapaksas implemented these commitments in practice.
At the same time, Norway and the United States were attempting to secure a ceasefire to negotiate exile for Prabhakaran and to explore other exit strategies that would effectively keep the LTTE alive to fight another day - politically or militarily. For politicians and leaders in India, whether in Tamil Nadu or in Delhi, this was not an acceptable stance or outcome. Political leaders across the political divide in Tamil Nadu knew that the only way Prabhakaran could lead Tamil Eelam would be to physically eliminate the real leaders of the Tamils who were in India, just as he had already done to other Tamil leaders in Sri Lanka.
But peace is more than an absence of violence and the presence of basic infrastructure. It is also in the mind. And this is where Sri Lanka has failed since the war. A victorious regime under Mahinda Rajapaksa and the Sinhala majority did not show the magnanimity in victory that true peace requires. Equally, the Tamil community does not have leaders left who can make peace.
On the other hand, international opinion shifted after the war to seeking a reckoning for war crimes and human rights violations. Since the LTTE had been eliminated as an organization, in practice, this meant calling the Sri Lankan government to account for its conduct of the war and its human rights violations. The United States took the lead in piloting stronger and stronger resolutions through the UN Human Rights Council (UNHRC) after the war.
I found that, as Defence Secretary, Gotabhaya had a clear view of Sri Lanka's interests, one that was compatible with ours. Immediately after the war, he reassured the Indian troika about the nature of Sri Lanka's defence relationship with China, and helped Indian companies re-enter the reconstruction of Colombo. Security was Gotabaya's sole preoccupation, which made him sensitive to India's concerns, while his brother Mahinda was much more compliant with Chinese demands, having built a political machine on Chinese money. The basic assurances that Gotabhaya and, more reluctantly, Mahinda Rajapaksa gave us were that India's security interests would be respected and that there would be no surprises in Sri Lanka's relations with China.
The Sri Lankan civil war is one of the few instances I can think of where terrorism (but not separatism) was successfully eradicated by purely military means. It is arguable that some brutality was inevitable in a war of this kind, against a violent terrorist group that had shown no qualms about terrorizing its own people and physically eliminating all its potential adversaries; Tamil or Sinhala. Indeed, one must logically ask the question, would an earlier adoption of the more brutal methods of the last thirty months of the war have brought it to an earlier end and actually have saved lives and minimized the war's deleterious effects? (This is a recurring problem in statecraft. It is also the strongest justification for the use of atomic weapons to end World War II).
This was also one of the longest civil wars in history, which only heightened its impact-political, psychological and in other ways. While rehabilitation was possible and fast, reconciliation has been virtually impossible. And as time passes it seems less likely that there will be a reckoning that satisfies all concerned. The world is ready to move on, as are the victors, the Sinhala. But in my view, the Tamil sense of grievances unaddressed makes the return of separatism and radicalism in another form a matter of time. Much will depend on how politics and society develop in Tamil Nadu, the true land of the Tamils in the years ahead. For the present, there is declared sympathy but little real support in Tamil Nadu for the causes or the methods that the LTTE adopted.