---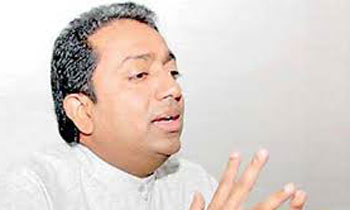 The Kuliyapitiya assembly plant will assemble European brands of vehicles, Minister and UNP Deputy General Secretary Akila Viraj Kariyawasam said today.
The Minister told a media briefing that the factory would have to be constructed and has to become operational within two years. If not he said the land would go back to the government.
"The project is to assemble European vehicles and one would able to witness the truth once the plant becomes operational," he said responding to a question raised by journalists as to whether it will actually assemble Volkswagen vehicles.
He added that the project would come back to life step by step. Accordingly around 200 vehicles would be assembled initially and expanded further.
Minister Kariyawasam who elaborated on the Hambantota Port issue said the private-public partnership would be the best option given the debt situation in which Sri Lanka is in at the moment, so that the people will not have to bear the burden in such a situation.
"More than 95 per cent of lands that would be allocated for the Hambantota industrial zone are state owned ones while there are a few that are privately owned. The Rajapaksas are worried that they would lose their stronghold if Hambantota is developed in the future and this is the reason why they are going against the setting up of the industrial zone in the area," he added. (Yohan Perera)