---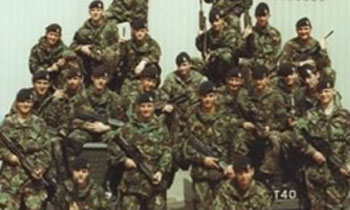 A Tamil widow, who has said 10 of her relatives were massacred by Sri Lanka's police in 1986, has lodged a complaint with Northern Ireland's Police Ombudsman after Royal Ulster Constabulary (RUC) links to Sri Lanka's security forces emerged, the Irish Times reported today.
It said senior Sri Lankan police officers had visited Belfast in 1983 to "see at first hand the roles of the police and army in counter-terrorist operations", according to secret British government files.
The visit happened months after the Special Support Unit, an elite RUC police commando team, shot dead six men in Co Armagh in one of the most controversial episodes of the Troubles.
Sri Lankan police set up an almost identical commando unit shortly afterwards, called the Special Task Force. The complainant, who cannot be named for safety reasons, says "the Special Task Force was responsible for the murder of my family" in 1986.
Both the RUC and Sri Lankan units consisted of heavily armed police officers who underwent Special Forces training, the article said.
The complainant's lawyer, Darragh Mackin said "the Special Task Force would not have acquired the paramilitary characteristics of the Special Support Unit without the engagement between the RUC and the Sri Lankan Police".
Vairamuttu Varadakumar, director of the Tamil Information Centre, welcomed the development. "We support the complainant's efforts to seek accountability for the brutal violence against their family," he said.
He said his organisation, which has documented violence against Tamil people for 35 years, was "painfully aware of the murders, rape, disappearances and torture of the Tamil people" at the hands of the Special Task Force.
Declassified files found at the UK National Archives show that civil servants privately harboured fears about these police units before the shootings even took place.
The article further said a CIA report, written around the time that the complainant's family members were killed, was highly critical of Sri Lanka's Special Task Force.
US intelligence staff were concerned that "a common STF tactic when fired upon while on patrol is to enter the nearest village and burn it to the ground".
Mr Mackin has told the Police Ombudsman that the level of indiscriminate killing perpetrated by the unit against Tamils amounted to genocide.
A spokesperson from the ombudsman has said they have received a complaint relating to the actions of police officers in the 1980s and it is now being considered.