---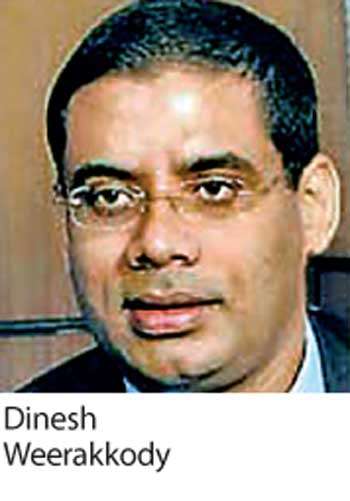 The International Chamber of Commerce Sri Lanka (ICCSL) is grateful to the President, Prime Minister, Speaker and leaders of political leaders for restoring normalcy and urges all parties concerned to work towards a common development agenda.

The patience of the Sri Lankan people was tested during this period and it is the responsibility of the government now to deliver on the promises made not just to the people of Sri Lanka but to the international donors as well.

The restoration of the confidence of the international community is crucial to all our future development efforts.

Dinesh Weerakkody Chairman of ICC Sri Lanka said, "The government should focus on creating a stable policy and business environment that will promote a credible investment atmosphere while benefitting all Sri Lankans at every level."
He further said, "We urge all stakeholders now to work together putting aside their differences and make a serious effort to uplift the lives of the people of this country." The International Chamber of Commerce Sri Lanka (ICCSL) is the domestic chapter of the Paris based international business organisation, the International Chamber of Commerce (ICC). It has a global network of over 6 million members in more than 100 countries.